Chart of the week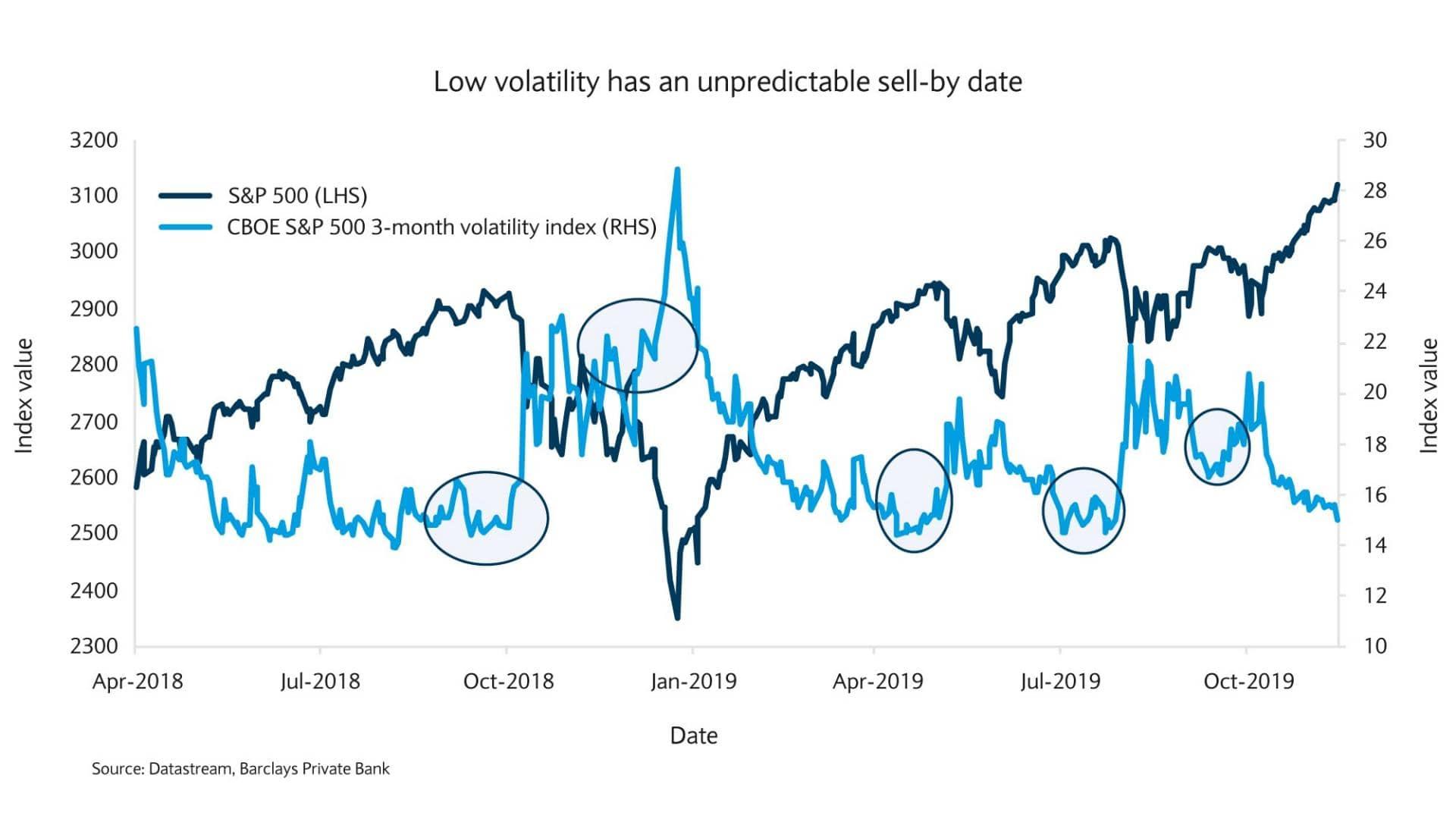 Are markets buying the rumour and selling the fact?
The S&P 500 has broken record highs once again this month. More interestingly, the recent move has occurred simultaneously with volatility falling to noticeably low levels. But is the period of market calm set to last?
Improving sentiment stems from optimism around Brexit, after the increasing likelihood that a no-deal departure will be avoided, and reports of "constructive talks" between the US and China.
However, there are some caveats worth addressing in respect of this rosy picture. Firstly, as the chart shows, volatility at such low levels may persist over the short to medium term. But at some point it is likely to increase, often triggered by something as small as a presidential tweet.
Secondly, we have seen the US and China trade negotiation movie before. A similar rally occurred the last time President Trump and his counterpart President Xi negotiated, earlier this year, only for talks to fall apart at the last minute. The result was a spike in volatility and a market sell-off resulting from escalating trade tensions.
Finally, the current trade talks are for a "phase one" agreement. As such, fundamental sticking points between the two economic superpowers are unlikely to be addressed and the prevention of further escalation, as opposed to a rolling back of existing barriers, in the dispute is likely.
Joining the herd at such a time, without a clear strategy/selection process, may not be as appealing as it appears at first glance.