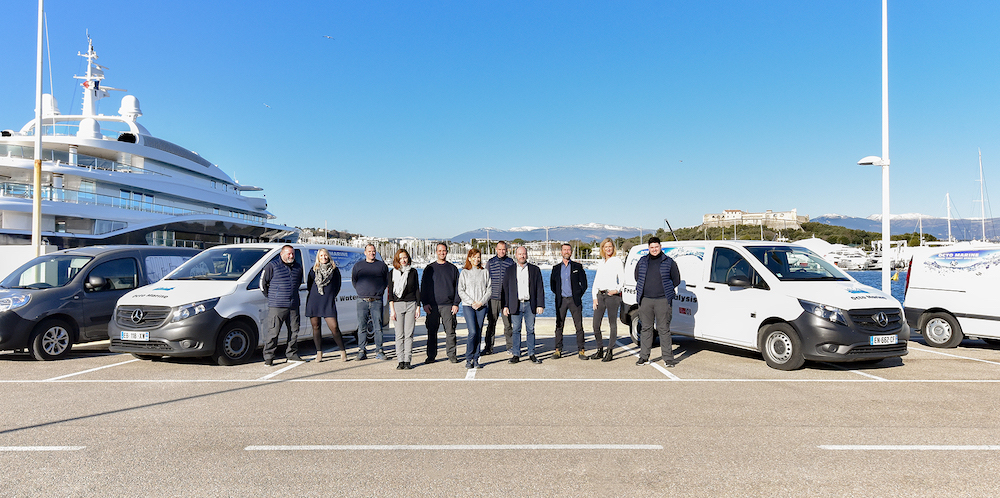 Octo Marine is the market leader in the design, supply, and maintenance of water treatment products and services for the marine industry. From our base in the South of France we offer a service from Marseille to Genoa. We also have agents in Palma de Mallorca, Fort Lauderdale, and Thailand.
Our Services include
Supply of water maker filters, spare parts, chemicals, and accessories, with delivery vans operating between the ports of Marseille and Genoa, and shipping further afield.
Water Testing with Bacterial, Mineral and Corrosion, and Physiochemical analysis to help obtain a ships' certificate of sanitation.
Maintenance We are equipped with specially designed test benches for the Octo Compact softener servicing, dosing unit calibration and water dispenser testing. We can also design, build and supply customers with bespoke systems to suit their specific needs.
Sales & Installation with an A-Z service for all your water requirements onboard, suitable equipment for both sterilization and filtration of the water with point of use chiller, boiling, and sparkling systems.
Hypochlorination & Sterilization to maintain the quality of your freshwater system onboard or tackle an infection within the system.
www.octomarine.com, info@octomarine.net, +33 4 93 65 04 84