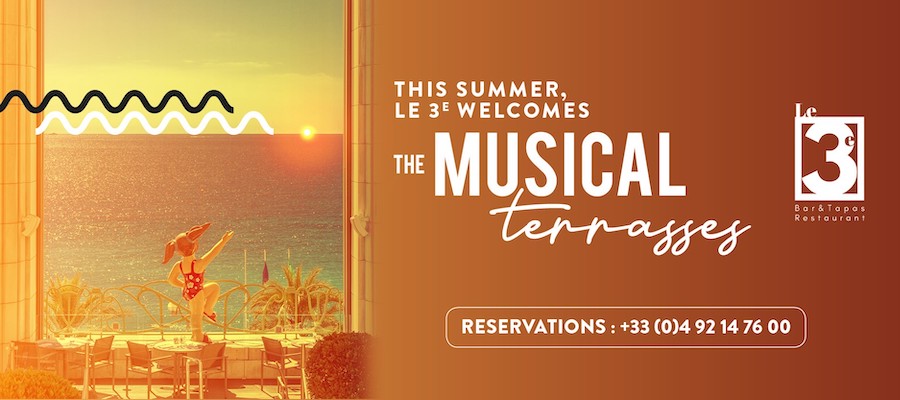 SUMMER IS GOING TO BE FESTIVE WITH LES TERRASSES MUSICALES AT RESTAURANT LE 3E
Brand new this summer: Hyatt Regency Nice Palais de la Méditerranée is launching its "Terrasses Musicales".
Various live bands from Nice will be playing classics for a festive apéritif à la française.
The hotel is also launching a new Champagne bar offering unique Champagnes and inventive cocktails, to be accompanied by tasty tapas revisited by the Chef.
Rendez-vous at 7pm.
With the live bands The Groovement & The Dancing Suits:
Thursday July 7 2022
Friday July 15 2022
Thursday July 21 2022
Thursday August 4th 2022
Monday August 15 2022
Thursday August 25th 2022
Book by calling +33(0)492.14.76.00 Or via this link