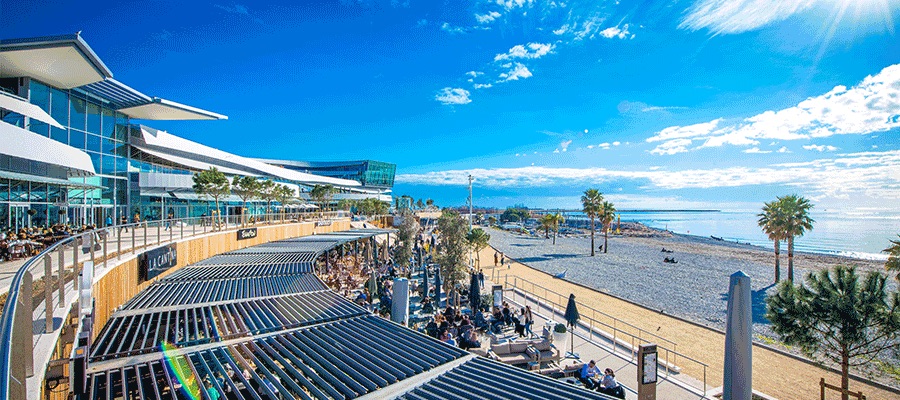 CAP3000, the ultimate shopping destination on the Côte d'Azur!

Located 5 minutes from Nice airport, between the sky and the sea, CAP3000 offers its visitors a complete, memorable and constantly evolving experience. A lifestyle destination centred on four universes, "Shop, Food, Fun & Enjoy", the centre and its 300 brands and 50 restaurants, spread over 135,000 m2, offer a wide range of products and services for all audiences, in a tailor-made musical atmosphere, with a playlist adapted to the seasons, to the different areas and to the image of the place. Corso, its new premium luxury and designer space, has been designed as a department store within CAP3000 itself, bringing together 40 different and complementary brands.

CAP3000 is also organises events, putting in place a varied and qualitative annual programme, in line with the expectations of its visitors.
Address:
CAP3000
Avenue Eugène Donadeï
06700 Saint-Laurent-du-Var