Globeducate France: Mougins British International School, ISN Nice and ICS Côte d'Azur
How can you be sure you're choosing the best education for your child? Today, K-12 schools must help students develop knowledge and skills beyond the classroom. As members of Globeducate, Mougins British International School, ISN Nice and ICS Côte d'Azur, have a shared mission to prepare each student to be a global citizen who can shape the world. Building on a fundamental belief in the importance of sharing the value of intercultural understanding and global engagement, the schools are part of an inclusive, dynamic international network that prepares students for the world of tomorrow.
Each school has its own unique identity and curriculum, yet all three benefit from exclusive partnerships, opportunities and programmes linked to the group. Throughout the year, students can participate in events such as the Globeducate olympics, the international music festival, Model United Nations and visual arts competitions. Furthermore, students have access to an exclusive partnership with the WWF, university counselling, dedicated outdoor learning days and exciting STEAM initiatives such as working with LEGO® Education to integrate robotics and coding into the curriculum.
Mougins British International School
615 Av. Maurice Donat
06250 Mougins
www.mougins.britishinternationalschool.com

ICS Côte d'Azur
245 Route des Lucioles
06560 Valbonne
ISN Nice
15 Av. Claude Debussy
06200 Nice

James Wellings, new director at Mougins School tells us more about the school joining Globeducate and what this means.

Mel Curtis, the new director of the International School of Nice tells us more about herself and the school, the Young Explorers programme, and more!

Located in the heart of Nice Sophia-Antipolis, Mougins British International School offers the excellent British school programme for students ages 3 to 18, enhanced by a pedagogy that develops methodology, collaborative learning, critical and creative thinking. All lessons are taught in English, and the school welcomes 500 children from over 50 nationalities. Since 1987, the school boasts a state-of-the-art, green, landscaped campus with a theatre, a synthetic football pitch, sports court for games, science laboratories, a library, a canteen with an outdoor terrace, and the Millennium Building for classrooms and administration. Mougins School also runs a 'Thrive' programme in parallel to its outstanding Primary and Secondary curriculum. Designed to encourage students to develop passions and interests that exist outside of traditional academics, the school offers enriching activities linked to themes of The Self, The Thinker, The Creative and The Community.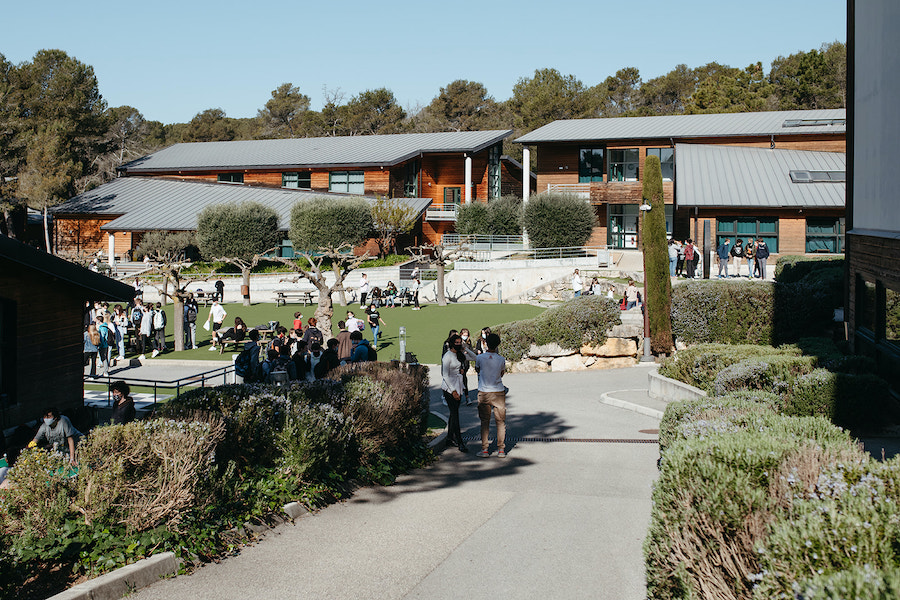 ICS Côte d'Azur (formerly EBICA) is the only bilingual school in the region offering the IB Primary Years Programme for children aged 3 -11, attracting internationally minded families with aspirations for their children to learn in French and English. ICS Côte d'Azur nurtures children to develop linguistic competencies in two languages, within an inquiry-based framework driven by the IB Primary Years Programme, as well as offering a language support programme for French as a foreign language (FFL) learners and English as a foreign language (EFL) learners. A team of highly-qualified teaching staff puts every student at the centre of their learning journey, creating an unparalleled culture of care. Students enjoy a modern, secure campus in Sophia Antipolis with ample space for outdoor learning, a sports pitch, and a dedicated tinkering lab called 'The Hub', where they can explore an innovative STEAM programme with LEGO® Education robotics kits, and Apple products (the school is an Apple Distinguished School).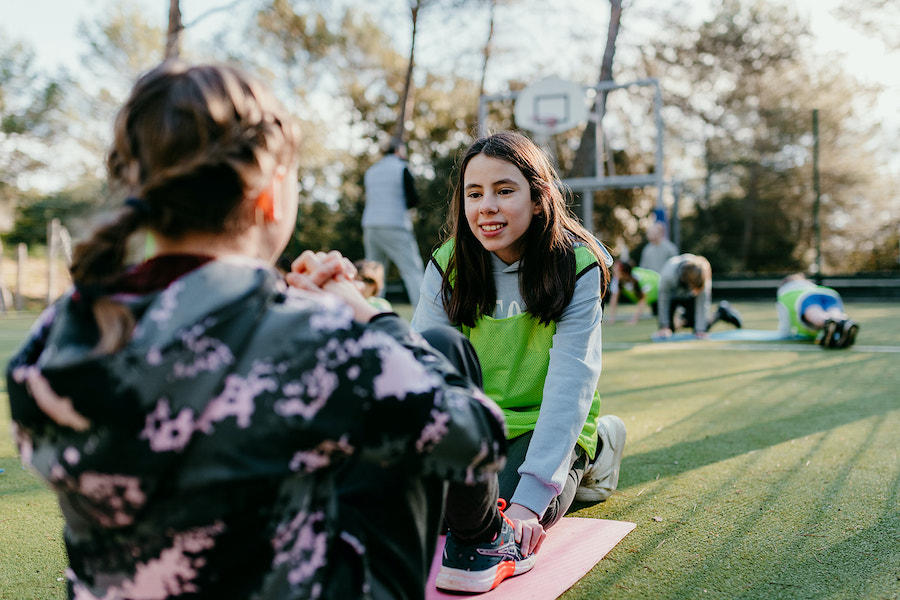 One of the driving principles at ISN Nice, an IB World School, is to shape 'life-ready' graduates. From Early Years to High School, students benefit from a future-proof education with a holistic approach designed to prepare them for university and beyond, with over 95% of graduates going directly to university, primarily in the UK, France and North America. A team of highly-qualified and experienced teachers respond to students' diverse learning styles and challenge them through exciting and innovative practices. With an enriching STEAM curriculum, outdoor learning, university counselling and a dedicated pastoral team, ISN students flourish as global citizens. Looking ahead, exciting changes are in the works with a massive redesign of the school with renovations of all classrooms, new creative spaces, a 'maker space' studio, a radio and film studio, a partnership with a fitness centre for students, staff and the local community, plus a larger library, cafeteria and faculty lounge.