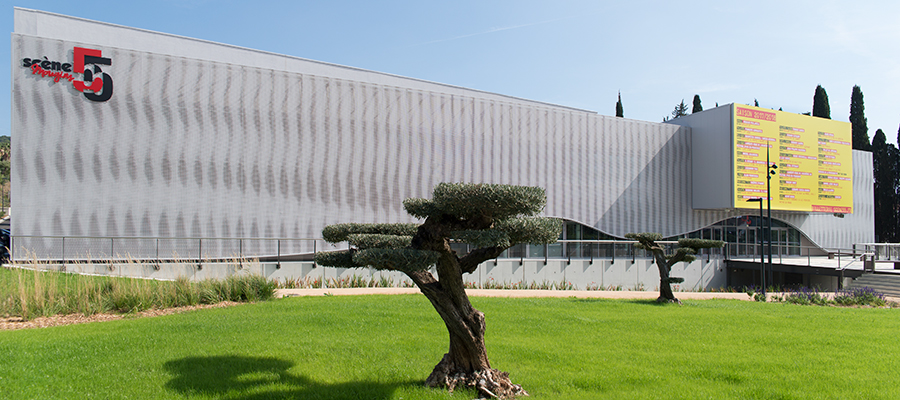 Scène 55. Much more than a theatre.
Scène 55, Mougins' performance hall, offers an eclectic program that includes theatre, dance, music, circus, puppets... In just a few years, this performing arts venue has become a must, welcoming more than 25,000 visitors each season.
The structure also pursues a mission of production and promotion of culture. This priority work has been rewarded by the designation "Scène conventionnée d'intérêt national - Art et création" awarded by the Direction générale de la création artistique of the Ministère de la Culture.
In addition to its two stages, Scène 55 also houses an exhibition hall, a music school, workshops for artistic practice, a residency dedicated to puppetry, recording studios, a friendly patio and a restaurant.