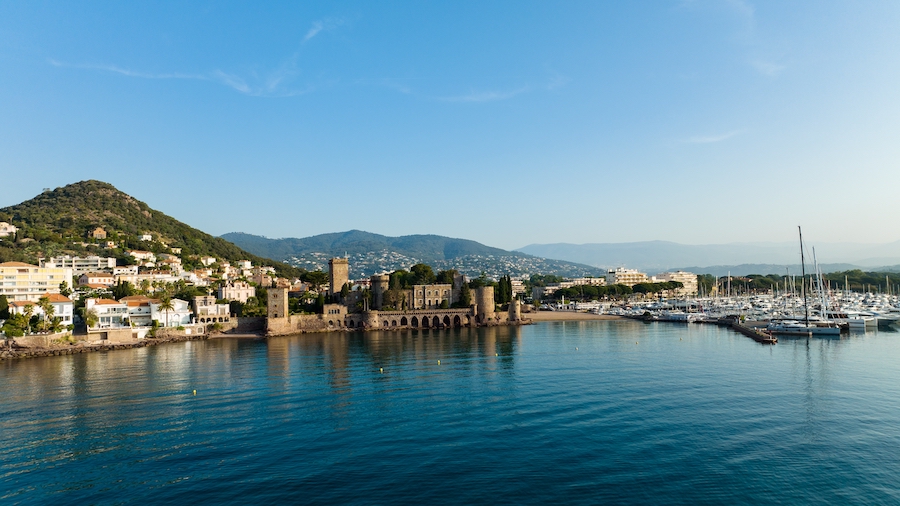 Between the open air cultural programme, fireworks, open air markets, art exhibitions, lounge evenings and terraces that are a must this summer for musical afterworks, leisure water activities in slow tourism mode to make the most of the beach and the sea, summer 2022 in Mandelieu-La Napoule will be particularly chill!

THE MUSICAL TERRACES OF THE SUMMER!
The five musical terraces to discover this summer on the French Riviera are in Mandelieu-La Napoule!
Please note: From the end of May, the Boutique de l'Oasis lounge will be offering, throughout the day in the heart of its historic garden, a revisited menu based on Mathieu Marchand's pastries and "petite cuisine gourmet" at reasonable prices. An opportunity to rediscover the intimacy of the most famous of the Côte d'Azur patios.
TO EACH HIS OWN NEIGHBOURHOOD!
In La Napoule, the atmosphere is relaxed and arty!
Facing the imposing gates of the Château de La Napoule, two small squares reveal all the charm of the historic district. Terraces with bohemian chic or "industrial" style decorations, ice cream parlours, rum bar