Chart of the week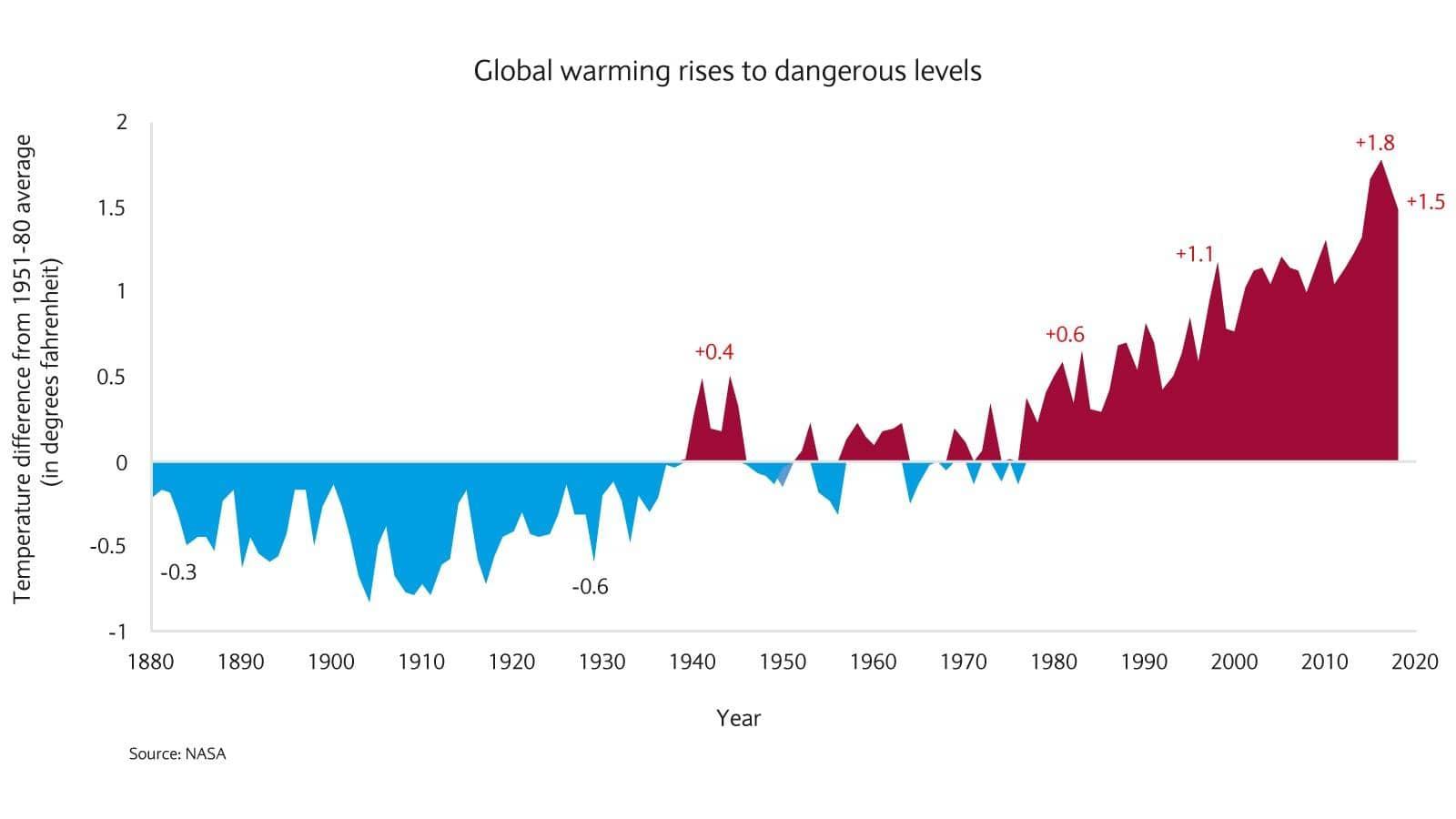 Climate change: time for investors to evolve
The last decade was the warmest since records began in 1850 and projections anticipate that temperatures will get hotter still.
Climate change has become a priority for many financiers, business leaders and politicians alike. For instance, climate change is a focus topic at this month's World Economic Forum in Davos. However, solutions to one of the world's most pressing challenges may not be emerging fast enough.
The increase in average temperatures is the primary indicator of climate change and driver of many of its effects. Since 1850, 17 of the warmest years on record have occurred in the last 18 years. The world is on average one degree Celsius hotter than it was between 1850 and 1900 (see chart). An increase of one additional degree to average annual temperatures is seen as the threshold to "severe, widespread, and irreversible" effects of a climate breakdown.
In addition to the temperature record, ocean temperatures last year were the highest on record – leading to more ocean acidification, sea-level rise and extreme weather. Both of these measures indicate that the "climate crisis" has reached a new level and rapid measures are needed to speed up the process of cutting greenhouse gas emissions.
With climate seemingly inevitable in an uncertain world, investors can no longer disregard the risks when making investment decisions. Industries and companies working towards reducing the impact of climate change, accelerating energy transition and improving infrastructure are likely to profit the most from increased spending and accommodative policy measures focused around climate change.