Chart of the week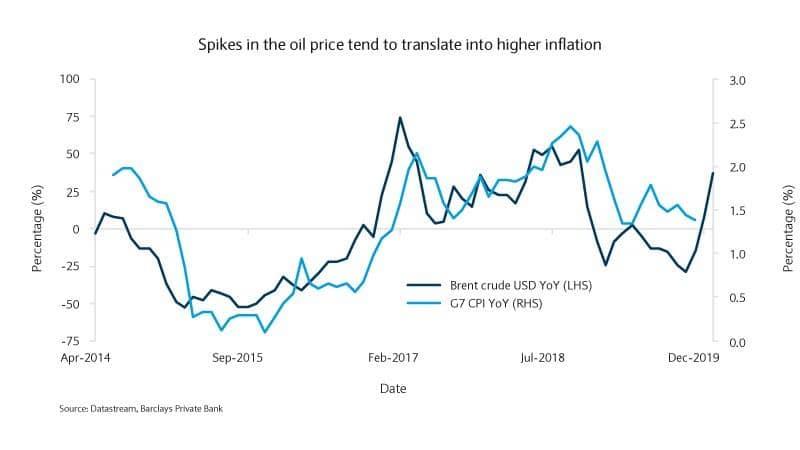 Time to consider US inflation linked-bonds?
Tensions between the US and Iran have unexpectedly risen over the past week. This has led to fear of further sanctions being imposed on Iran and the lower oil output this would entail. The consequence has been a strong rise in the price of oil over the past few days.
Given oil's heavy weighting in the consumer price index (CPI) basket, there is likely to be upward pressure on inflation.
The US inflation market has re-priced (to some extent) inflation expectations as a result of the shock. But it appears to remain of the view that inflation will stay lower for longer, with 10-year US break-evens (the difference between nominal and inflation-linked bond yields) at 1.75%.
Whilst such a view is plausible, it also means that the bar for upward surprises to inflation is low and two factors in particular could mean renewed and somewhat sustained inflationary pressures.
First is resilient US economic data. US non-farm payroll numbers have been notably strong, with 236,000 jobs created in November and housing data has also been encouraging. Demand-pull, upward, forces on inflation rates could surface off the back of this.
Secondly, in the first half of 2020 the US Federal Reserve is reviewing their inflation targeting framework, which could increase the prospect of a more relaxed inflation framework.
In light of both the low bar for inflation and the relative strength of upward surprises occurring, US inflation-linked bonds appear attractive.