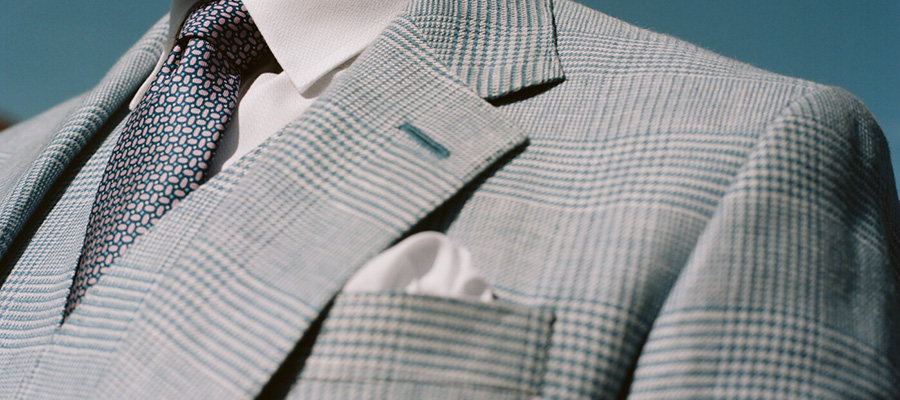 Redmayne is over 160 years old and we have a 5 star reputation for English tailoring with a worldwide clientele. We see clients in our London office and also make regular visits to the United states where we also have a large client base. From this October we will be making regular visits to the Cote D'Azur to service existing clients and introduce new clients to our service.
Details of our visit:
Friday 7th October from 9 am - 5 pm and Saturday 8th October 9am - 1pm at - Villa Capriciosa,1 Avenue Albert 1er, Beaulieu sur Mer. A private villa with plenty of free parking.
Redmayne's Managing director, Claire Mahon will be with Redmayne's head Cutter (Thomas Mahon) to welcome clients, both old and new
Thomas Mahon originally trained with Redmayne as an apprentice and then went on to be head cutter Anderson & Sheppard on London's Savile Row, where his clients included the former Prince of Wales, now King Charles the III. Current clients include Sir Jony Ive, Apple inventor of the iphone.
Claire Mahon studied tailoring at university and met Mr Mahon through work experience 16 years ago. She has devoted her career to tailoring and is now the head of the company, which is a little unusual to have a lady in charge of predominantly mens tailors.
We are a true family firm with young apprentices learning our craft and our head coat maker has been with Redmayne for over 54 years. So we have a lot of experience and heritage.
If you simply Google Redmayne tailors you will see we have a 5 star reputation with clients all over the world. In fact we were so busy that we stopped taking orders this summer for 5 weeks.