Monthly Newsletter February 2020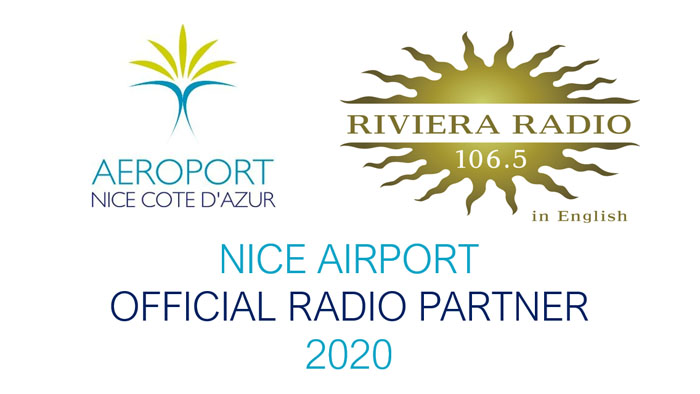 Official signing of the partnership between Nice Côte d'Azur Airport and Riviera Radio
- The Nice Côte d'Azur Airport has 14 million passengers travelling through its two terminals every year and is one of the world's top airports for private jets.
- Riviera Radio becomes the official radio station for Nice Airport with broadcasts in all of their covered car parks in Terminal 1 and 2. This represents an average of 150,000 vehicles per month.
- We will also be visible throughout the airport on 20 screens, in their Grand Sud magazine, in private lounges and digital media.
- With an audience made up of international, French and Monegasque nationals of working age, Riviera Radio is in total alignment with the customers of Nice Airport.
- With an audience of more than 300,000 per month, Riviera Radio confirms its exceptional position in the world of local media with information and music 100% in English.
- Upon their arrival at the airport, tourists will have access to all necessary news and information, as well as knowledge of useful businesses at their disposal during their stay on the French Riviera.
- Adding visibility with over 10,000 rear-view mirror hangers over the summer period in partnership with the car rental company SIXT, Riviera Radio is a reference for all advertisers wishing to reach both visitors and residents on the French Riviera.

Officialisation du partenariat entre l'aéroport de Nice et Riviera Radio
- L' aéroport de Nice, avec plus de 14 millions de passagers sur les deux terminaux, possède également l'un des plus important terminaux pour l'aviation privée.
- Riviera Radio devient la radio officielle de l'aéroport de Nice avec une diffusion dans tous les parkings couverts du terminal 1 et 2. Cela représente une moyenne mensuelle de 150 000 véhicules par mois.
- Une présence dans l'aéroport sur 20 écrans, dans le magazine Grand Sud, dans les salons privés et les supports digitaux complète le partenariat.
- Avec un auditoire composé d'internationaux, d'actifs français et de monégasques, Riviera Radio est en totale affinité avec la clientèle de l'aéroport de Nice.
- Avec plus de 300 000 contacts par mois, Riviera Radio confirme son positionnement exceptionnel dans l'univers des médias locaux avec une information et une programmation musicale 100% en anglais.
- Les touristes auront dès leur arrivée à l'aéroport accès à toutes les informations nécessaires pour leur séjour azuréen ainsi qu'aux entreprises vers lesquelles se tourner.
- En ajoutant une visibilité avec plus de 10 000 cravates sur la période estivale en partenariat avec le loueur SIXT, Riviera Radio est une référence pour tous les annonceurs souhaitant à la fois toucher les résidents et les touristes de la Côte d'Azur.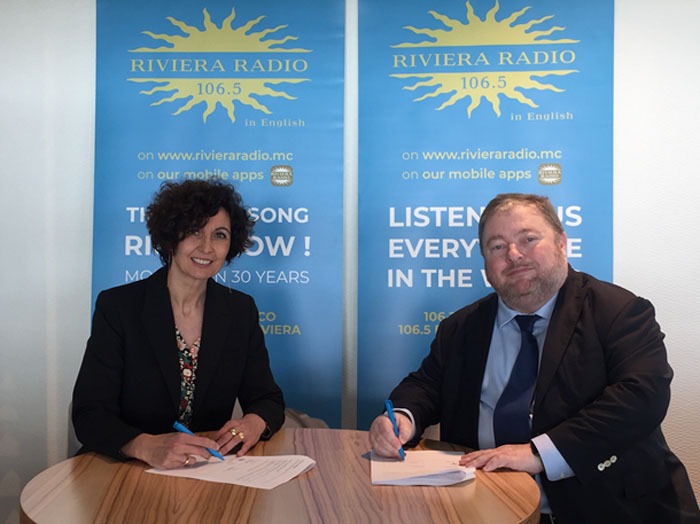 To celebrate this new partnership – Riviera Radio is offering the chance to win a trip to Disneyland Paris for 4 people
Your stay includes:
- 1 night at the Newport Bay Club 4-star Disney hotel, in a quadruple room with breakfast
- 4 return-trip plane tickets from Nice to Paris
- 4 tickets to the Disney parks (valid for 2 days)
- Return-trip transfers on the Magic Shuttle between the airport and the Newport Bay Club Hotel
- Tickets to be reserved, taxes included, Air France flights from Nice, according to availability.
- This lot is nominative and not transferable to a third party; the destination cannot be changed.

Pour fêter ce nouveau partenariat, Riviera Radio vous fait gagner un séjour pour 4 personnes à Eurodisney
Votre séjour inclut :
- 1 nuitée au Newport Bay Club**** Disney hôtel en chambre Quadruple avec les petits déjeuners
- 4 Billets d'avion aller-retour au départ de Nice vers Paris
- 4 Pass d'accès aux parcs Disney (valable pour 2 journées)
- Les transferts aller-retour Magic Shuttle entre l'aéroport et l'Hotel Newport Bay Club
- Billets avec réservations, taxes incluses, sur vol Air France, au départ de Nice, selon disponibilités.
- Ce lot est nominatif et non cessible à un tiers ; la destination n'est pas modifiable.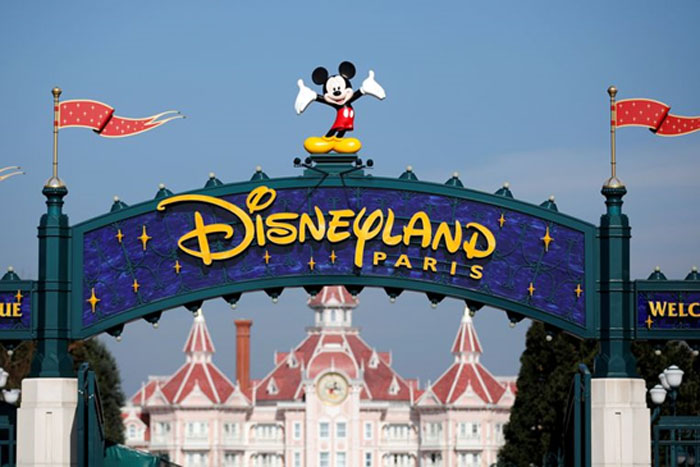 How to take part
Answer the question:
How many clicks are necessary to read the news on the Riviera Radio app? The application is available to download from the Apple App Store and Google Play.
Closing date: 6th March NOW EXTENDED to the 20th March 2020
To be entered into the draw, send your reply, with your name and phone number to info@rivieraradio.mc