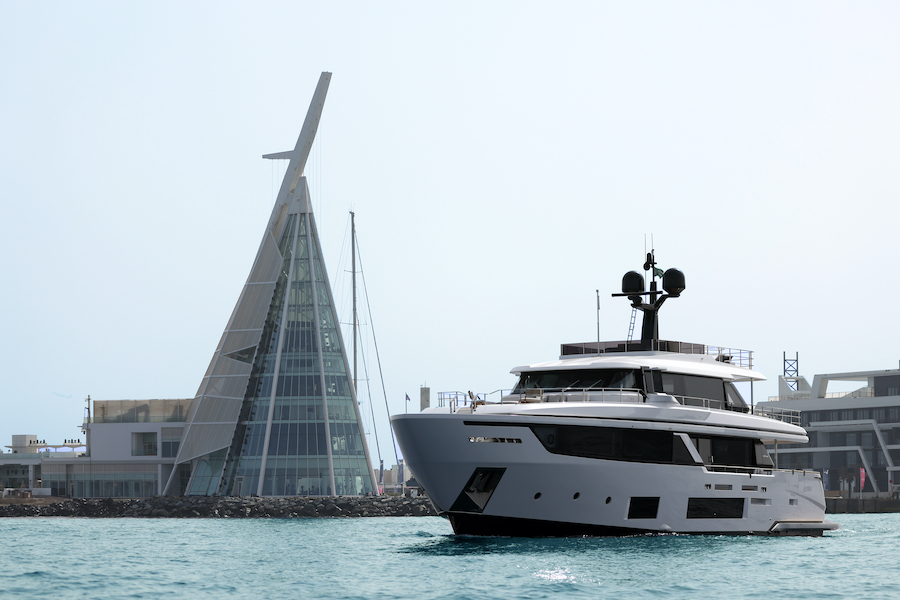 Discover your Red Sea Adventure
Boasting vivid blue waters, undiscovered sandy coves, and unparalleled seascapes, the Red Sea is ready to become the ideal superyacht destination. Jeddah Yacht Club (JYC) and Marina has now officially opened its doors so you can immerse yourself in this breath-taking region like never before.
Easily found thanks to its distinctive architecture in the shape of a ship's sail, the facility offers yachts up to 80 metres berthing and access to several newly available five-star facilities, all located just over 450 nautical miles from Sharm El-Sheikh.
The marina is an official Port of Entry to the Kingdom recognised by the Saudi Arabian authorities, meaning we can provide immigration services to all visiting vessels, including foreign-flagged superyachts. Available up to 24 hours before the yacht's arrival, everything from visas and passenger information to flag process and customs paperwork can be taken care of.